Product
Sea Rescue Device
Our vision is always global. Our safety which is covering the share nationwide is FUNADA's pride.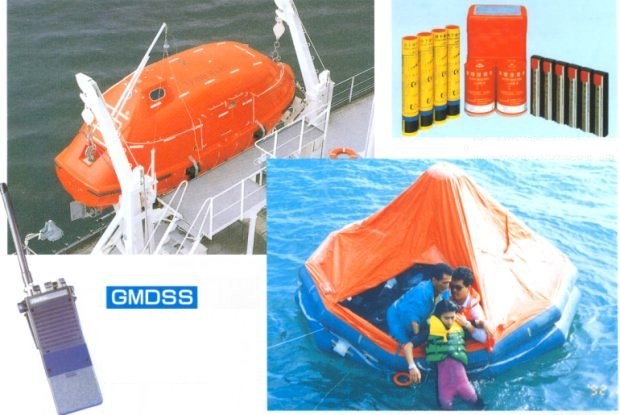 Emergency Position Indicate Radio Beacon
Full automatic floating buoy. When the vessel sink, it is automatically removed from the vessel and send the emergency signal. Its signal is received by satellite and this makes the rescue activity faster.

Radar Transponder
Receive the radar installed in vessels and air planes and indicate the position of transponder on radar scope with 12 short dots.
Marine instrument and material
FUNADA - Challenge technical innovation and contribute to the society as leading company of marine material.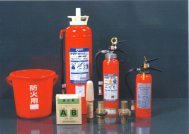 Auto Fire Detecting Device / Foamed Fire Extinguisher
Carbon dioxide fire extinguisher facilities
Halon fire extinguishing facilities
Sprinkler fire extinguishing facilities
Powdery fire extinguishing facilities
Self Contained Breathing Apparatus
Fire Fighter Appliances / Smoke Protection Mask
Lifeline/Seat belt/Safety lamp
Fire prevention clothes/Fire prevention ax
Portable type
Foamed fire extinguisher
Carbon dioxide fire extinguisher
Powdery fire extinguisher
Automatic diffusion type liquid fire extinguisher (BONPET)
Fire Extinguishing Pump
Fire Hose
Coupling and nozzle
Fire hydrant valve
Gas Alarm
Signal analyzer
Gas mask
Ventilation mask
Oxygen analyzer
Survey Meter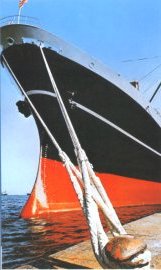 Synthetic fiber hawser rope
Towing rope
All sorts of synthesis rope
Other all sorts of sailcloth cover
Anchor
Anchor chain
Towing hook
Instrument hardware set
Navigational equipment
Radio signal operation tool
Marine charts and other documentation
Boarding & disembark equipment set
National flag, International signal flag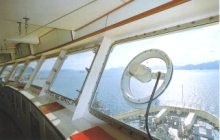 Various porthole
Angular window
Round window
Turning window
Parallelism wiper

Paint
Ship's bottom paint / Car deck paint / General paint / Zinc plate
Marine Star 20
New abrasive ship's bottom antifouling paint
TEC-GURARD 20 Handy
TEC-GURARD Series 1 Liquid type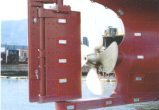 Becker ladder
Contribute to improve maneuverability for many kinds of vessels' operation.

Tomoe Valve Co., Ltd is promoting research and development of new products which meets future needs in the fields of atomic power, sea-floor development and space development etc., depending on social life and industrial change.

Exhaust pump for floating dock / Various submersible pump / Storage pump etc. Butterfly valve / Ball valve / Waste Material are available.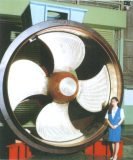 Thruster
Exerting high power for maneuvering the vessel in.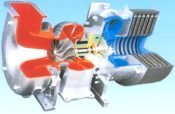 Uncooled turbo charger developed by IHI's advanced technology.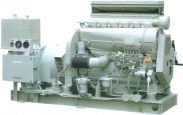 Air-Cooling Diesel Generator Set which is proud of energy saving and high reliability / MDG type / Mitsui Germany.
Generator for anchorage / Emergency generator / Generator engine for disaster prevention facilities (Fire Services Act conformity product) and for side thrusters / Engine for high speed boats.
Cargo handling material
FUNADA - Making better tomorrow with reliability connection based on the proven technology and precision.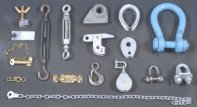 Shackle
Thimble
Turn Buckle
Wire clip
Various thumbscrews
Toggle pin
Door hook
Various boat metal fittings
Chan hook for handrails

Electric whist
Lift for building construction
Hand-rolled winch
TILFOR
Electric Chan block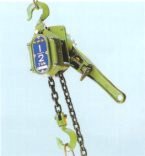 Various lever blocks
Nylon sling
Chan sling
Load clamping machine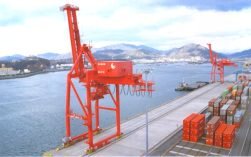 Various container hardware
Hanging socket for containers
Turn buckle for containers
Various gears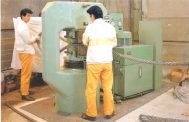 Toyorock1000Tpress machine processing factor
Available to process from 6mm to 50mm
Available for various wire processin